Questions from our patients
STATE-OF-THE-ART WOUND TREATMENT BY THE SPECIALIST
In connection with wound healing and wound management you will find answers to the most frequently asked questions from patients here.
Should you not find the answer to your personal question, I will of course be happy to answer it personally. Simply fill out the contact form.
WHO TAKES CARE OF MY WOUNDS?
A team consisting of a doctor specializing in wounds and nurses usually provides modern wound treatment.
WHAT TYPES OF WOUNDS ARE THERE?
There are different types of wounds, which also differ in their healing :
Chronic wounds ;
Acute wounds ;
Decubitus ;
Surgical wounds with an unfavorable course ;
Arterial or venous wounds ;
Traumatic wounds ;
Cuts ;
Atypical wounds ;
Diabetic feet ;
Ulcus cruris
WHAT FORMS OF TREATMENT DOES OUR CENTRE OFFER?
The following types of treatment are offered at our centre and if required, at the Clinique la Colline: :
Extensive consultation and analysis of the wound ;
Local wound care with dressings of the latest generation ;
Compression Therapy ;
V.A.C. pressure wound treatment ;
Debridement ;
Skin Transplantation ;
Regular monitoring of wounds and individual adjustment of treatment
CHRONIC WOUNDS AND THEIR CAUSES
One speaks of a "chronic wound" if the skin defect persists for more than 4 weeks and the healing of the wound has demonstrably stagnated.
CAUSES OF A CHRONIC WOUND:
Arterial and venous circulatory disorders are often the cause of a chronic wound.
The following factors can also lead to a chronic wound: :
Infections ;
Tissue hypoxia ;
Necroses ;
Malnutrition ;
Disturbed moisture balance ;
Surplus of proteases and lack of growth factors ;
Malnutrition and malperfusion of the wound area
WHAT ARE THE PHASES OF WOUND HEALING?
Wound healing is generally based on the following three pillars: :
Exudation phase : In this first phase, blood coagulation processes and tissue breakdown take place.
Granulation phase : In this first phase, blood coagulation processes and tissue breakdown take place. Granulation of the tissue is supplied with blood.
Epithelialisation phase : Epithelial tissue grows from the edge over the wound. Finally, scar formation sets in.
WHAT DOES STATE-OF-THE-ART WOUND TREATMENT LOOK LIKE?
WOUND CLEANSING
Wet phase : In this phase, several sterile compresses are soaked with a suitable wound rinsing solution (e.g. Nacl ®) or with an antiseptic Tand placed upon the wound for approx. 15-20 min. This will cause the dead cell pieces to dissolve.
Dry phase : After the wet phase comes the dry phase, with dry sterile swabs the wound is cleaned. Only after this the wound can be dressed again.
Debridement : In case of necroses and fibrinous coating, surgical debridement (wound cleansing) is sometimes required. The debridement serves to refresh the wound into vital tissue.
Mechanical wound cleansing : Less stubborn coatings may also be removed by a wound specialist. Modern wound dressings such as hydrofibers or alginates can also clean the wound bed.
WOUND DRESSING
Placed In contact with the wound bed an absorbent (absorbent) intermediate layer, which absorbs secretions from the wound is applied. Cover with the objective of fixation, protection of the wound and its moist climate.
Dry wound covering by means of compresses, plasters or gauze bandages; (nowadays rather outdated).
Moist wound covering by means of modern dressing materials of the last generation such as hydrocolloid dressings, foam dressings or foils.
The dressing is changed every 2 – 7 days – so the wound has time to heal.
Modern wound management also means taking more time to get to the bottom of possible causes. This investigation of causes is often like detective work, and it is multidisciplinary.
HOW DOES A WOUND CONSULTATION WITH A SPECIALIST WORK?
Information from the patient is collected
Wound details are recorded
Wound treatment Plan and protocol preparation by the wound specialist in cooperation with nurses, nutritionists, specialists and the family doctor is prepared.
The future wound treatment plan is discussed and implemented with the patient.
Regular wound check-ups and, if necessary, wound protocol changes are carried out by the wound specialist until the wound has completely healed.
ADVANTAGES OF OUTPATIENT WOUND CARE BY A SPECIALIST
An expert opinion on the analysis of the wound and an adequate wound treatment based on the latest findings in wound care
Optimization of the wound treatment and pain relief and improvement to the quality of your life
Networking with your doctors and caregivers to avoid frequent hospital stays and visits to the doctor.
WHAT COSTS ARE COVERED BY HEALTH INSURANCE?
Your basic health insurance will cover consultation, wound care, dressing changes and the necessary products.
If you have any queries please contact your health insurance company directly in advance.
For further information and to book an appointment, we are available from Mo – Fr 8 – 17.
Secretary T: 022 788 11 11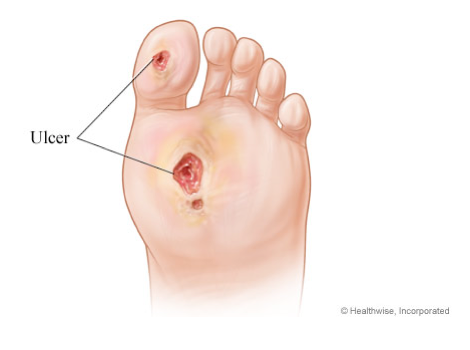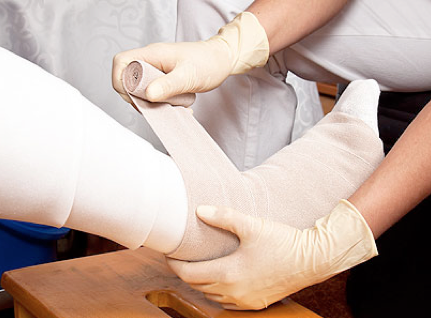 Helvetic Care Champel
Avenue Calas 1
1206 Geneva
T: +41 22 788 11 11
F: +41 22 347 36 71